Everyone has a room for Christmas 🎄


CVISION Hong Kong - Christmas Bumper 2022
Illustration & Animation, 2022
Christmas is a season where all people in the world celebrate. It is also one of the biggest public holidays (not a working day! Yay!). All modern busy people are waiting to relax, celebrate and have fun at Christmas. Literally, everyone, all these busy people, has a room for Christmas. Taking this "room", the animation shows some different rooms during Christmas.​​​​​​​
CREDITS
Director & Animator: Shinyoung Kim
Client: SOGO Hong Kong
Music and Sound: Shinyoung Kim
🎁 Room 1.
The first room is the fairies' room. They are busy preparing Christmas gifts.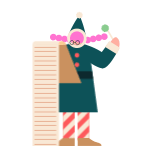 🍗 Room 2.
The second room is the dining room, where people are enjoying their (exotic?) Christmas dinner.
🪩Room 3.
The third room is the party room. Everyone is wearing different kinds of Christmas costumes.
The room is full of Christmas decorations and everyone is showing off their best moves.
🕯️Room 4.
The forth room is the silence room.
Some people prefer having a rather calm and peaceful time during Christmas, but not alone..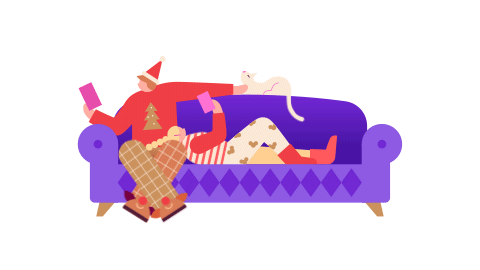 This Christmas animation is now on CVISION LED wall in Hong Kong which is the largest high-resolution screen in Asia Pacific with 72W x 19H meters in size. Happy to share my artwork through such a mesmerizing screen.